October, 2018
---
Our newest exhibit, "Fishing the Kankakee...Momence Memories 1870 to 1950" is now up and running. Don't miss it!
After you check out this awesome fishing exhibit, as well as the rest of the Farm Museum, be sure to tell your docents, Darlene and Ron, that you wish to walk across the street to the Graham Historic House and Museum for the Selle-Agner "Life on the Titanic" exhibit. For more information on the Titanic Exhibit, visit their website at http://momencehistoricalhouse.com/.
---
Saturday, October 27th - Bordertown Hauntings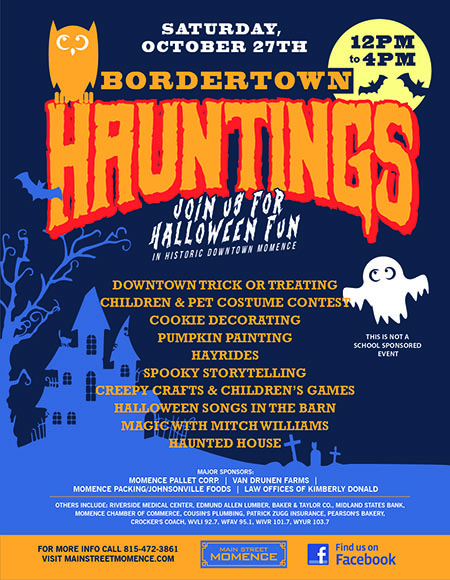 Be sure to come out for Main Street's Annual Bordertown Hauntings on Saturday, October 27th from noon-4pm. The Farm Museum will be participating in the trick-or-treating activity as well as Halloween songs by Ron throughout the event.